Go Fusion! (Paperback)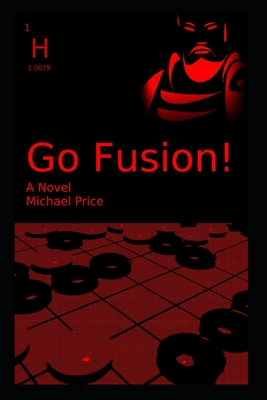 $13.95

Usually Ships in 1-5 Days
Description
---
Katashi Ito of Kirion Cybernetics, and Jack Banachek of Banachek Heavy Industries, are business titans with a past. Their once mutually beneficial collaboration is now marred by theft, deception, and greed. The only connection they maintain now is through hate, blackmail, and curiously, Chess.
In a bid to break the vicious cycle, Katashi Ito challenges Jack Banachek to the ancient game of Go.
Even as the challenge is accepted, neither realize just how high the stakes have risen. As their intellectual contest on the 19x19 battlefield of the goban rages, another, far more physical battle, rages over their latest creations.
Can the Genius, Jack Banachek, and the Old Warrior, Katashi Ito, find a path forward?
Will their achievements be wrestled away by spies and assassins?
Will their hard work be destroyed by malicious code, or even war?
As always, it's complicated.