Honey Badger (Paperback)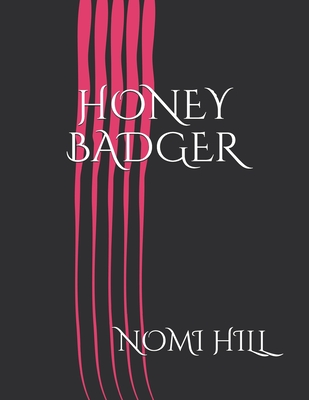 $11.11
Email or call for price.
Description
---
Ripley Soter, a young lady with an unknown dissociative disorder and Gage Rinato, a gentleman in disguise, twisted up in the drug world couldn't have spent the early years of their lives in more opposite fashions. Ripley's parents were a pair of the elite in the tech world and she and her sisters were given all there was to give until their untimely deaths, leaving her flushed with cash at the ripe age of eighteen. Gage on the other hand, was your average foster care kid turned methamphetamine cook who was abandoned at birth and grew up in the Maricopa County, AZ system with his two self-proclaimed foster brothers, Jonesy and Richie who made up their tweak-making trio. However, one summer their paths would cross just the same and fate would deal Ripley and Gage a hand of synchronicity that would run them through a complicated labyrinth of love, lies and loss. Gage may assume hiding his drug operation is the darkest secret in his relationship but he had yet to meet Ariadne, Ripley's own skeleton in the closet in more ways than one. Now ask yourself, what's more dangerous? A crystal meth dealer or a homicidal personality? There are a million obstacles in this world that can keep two people apart but do we ever stop and think about the good those obstacles can bring instead of the bad? What if those obstacles are the only things keeping us safe from the ones we love? Or maybe, keeps them safe from us. From drugs to mental illness and even murder, HONEY BADGER uses a his and hers narrative to tell a story of when the line between keeping someone you love and keeping someone you love safe, becomes blurred.