The Last Book: Further Confessions of Felix Krull, Confidence Man (Paperback)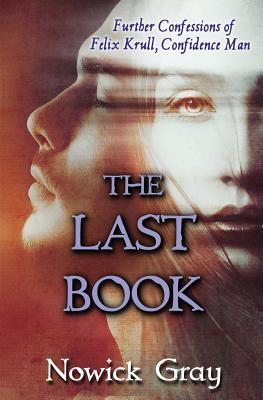 $14.99
Usually Ships in 1-5 Days
Description
---
Young con-man Felix Krull, narrator of Thomas Mann's last, unfinished book, resumes his escapades of romance and subterfuge in old Lisbon.
Teased by the alluring Zzazza and threatened by her jealous mother, Felix flees to the New World with pride barely intact. His hopes are tied to the woman of his dreams-astral mentor and future first woman president, Sophie Vaughan. On the road across 1970s America, his quest galls with disappointment. Will they ever be reunited for that final, multidimensional battle with the Dark Forces for power-and a lifeline of enduring love? A digital document called "The Last Book" proves the virtual pathway to hack the truth and find a safe haven.
Another comparable work is David Mitchell's Cloud Atlas, spiced with flavors ranging from House of Cards to Twain, Eco, Zelazny, Lessing, Calvino, and Dick.
Pick up your copy today by clicking the Buy Now button at the top of this page.