Justicar Jhee and the House of Sorrows (Hardcover)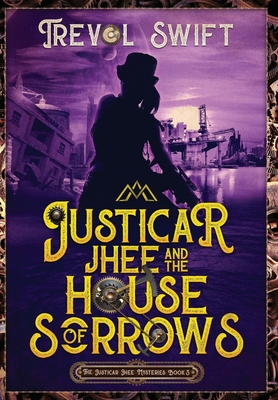 $27.95
Usually Ships in 1-5 Days
Description
---
Death wears many faces... Only Justicar Jhee, the Empire's foremost magic-wielding sleuth, can unmask this one.
Jhee and her polygamous household have settled into life in the capital, and for once, things seem peaceful. A war crimes tribunal against the doctors of the Medical Protectorate is underway, and Jhee has been asked to assist with it.
When invited to an Imperial retreat by their old Captain, he tells them that Jhee's old friend has gone missing. Jhee is concerned about her, as the friend had not been herself when they last met, and when her husband mentions that another of his friends is also missing, her suspicions are raised further.
As she delves into the mystery, she uncovers more unsavory facts about her first and senior husband, who has become involved with a violent club of ex-military berserkers. When one of the missing friends turns up at her house, it seems that at least something is going her way.
It isn't long before their friend disappears once more, and shortly afterward, berserkers and seemingly ordinary people turn up dead. Now, Jhee has a real mystery to contend with, as they had all been mugged days before their deaths.
Who is responsible for their deaths? The answers lie closer to home than Jhee would like to admit. But how can she prove who committed these crimes and avoid the suspicions of the secret police, who think she is somehow involved?