Revenge of the Scapegoat (Paperback)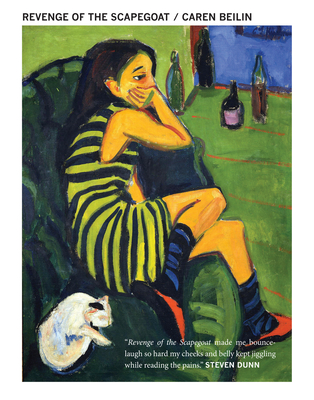 Description
---
In the tradition of Kathy Acker and William Burroughs, a darkly hilarious novel about familial trauma, chronic illness, academic labor, and contemporary art.


One day Iris, an adjunct at a city arts college, receives a terrible package: recently unearthed letters that her father had sent in her teens, in which he blames her for their family's crises. Driven by the raw fact of receiving these devastating letters not once but twice in a lifetime, Iris escapes to the countryside—or some absurdist version of it. Nazi cows, Picassos used as tampons, and a pair of arthritic feet that speak in the voices of Flaubert's Bouvard and Pécuchet are standard adventures in this mash-up novel, a work of high comedy that is also a biting satire of contemporary art and life.

About the Author
---
Caren Beilin is the author most recently of a nonfiction book, Blackfishing the IUD, and a memoir, Spain. She teaches creative writing at the Massachusetts College of Liberal Arts and lives close by, in Vermont.