Pack (Paperback)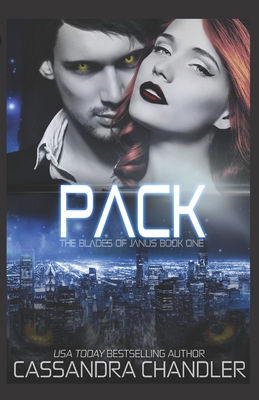 $14.99

Usually Ships in 1-5 Days
Description
---
The greatest danger lurks beneath their skin.
Tessa Rhodes has been as good as dead for seven years-ever since the dweller that killed her family decided to turn her into one of its kind. She's kept the infection at bay while taking out as many dwellers as possible, but knows her time is almost up. Going out fighting was always her plan, until she meets a man with golden eyes and a touch that makes her want to change her destiny.
Marcus Lowell has dedicated his life to the Blades of Janus, hoping to build peace between humans and dwellers and find a place for himself in the process. He's used the strength, speed, and heightened senses of his own dweller nature with that single-minded focus-but when Tessa Rhodes storms into his life, all he can think about is her.
Tessa's arrival upsets the balance among all the Blades in Providence, awakening urges Marcus has fought since he was infected. If he can convince her to let him fight at her side, they stand a chance against the dweller pursuing her-and maybe a chance at something more. Will she trust him, or will the dweller tracking her be the death of them both?
Main Content: Approximately 82,404 words, 385 (5.5 x 8.5) pages.
About the Author
---
Cassandra Chandler has studied folklore and mythology for her entire life and been accused of taking fairy tales a bit too seriously. Her romances range from sweet to scorching, set in extraordinary worlds and driven by characters searching for a deep and lasting love. She sees the starry sky as a destination rather than a matte painting, though her primary residence is on Earth. You can follow her thoughts on writing, life, and mostly writing at www.cassandra-chandler.com or see her real-time ramblings on Twitter (@casschandler).