Fractured (Paperback)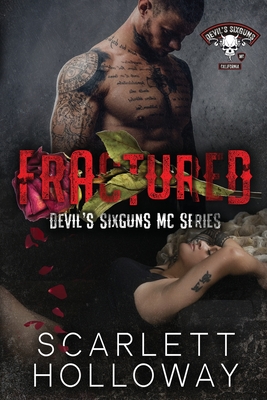 Description
---
He was the Beauty. She was the Beast.

Thrown together under less than ideal circumstances, Espina "Thorne" Lopez and Dalton "Apollo" Kilpatrick try to make the best out of an impossible situation. Living in close quarters however, some feelings are bound to get tangled.

While Thorne and Apollo try to figure out what is happening between them, outside forces are determined to bring the DSMC down. With Romeo stuck in the past and a rival club at their back will the Devil's SixGuns Motorcycle Club survive or will it forever be....Fractured?