Sea of Fire: A Thriller (Paperback)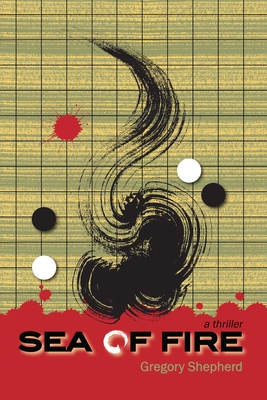 $18.00

Usually Ships in 1-5 Days
Description
---
A lone wolf spy's frantic race to prevent a nuclear war on the Korean peninsula while saving the love of his life from a North Korean prison.

In Sea of Fire Patrick Featherstone, a former JSOC sniper is pressed back into service to find CIA agent Tyler Kang who has apparently defected to North Korea with sensitive missile technology. Patrick has been practicing Buddhism in Japan, but finally agrees to find, and if necessary, kill, Tyler Kang despite his Buddhist vow of non-violence. However, Patrick has a hidden agenda --- to rescue the love of his life from a North Korean prison. Before leaving, he learns of a possible coup at the highest level of the North Korean power structure, a coup which could easily spill over into an invasion of South Korea and a retaliatory nuclear response. In the end only Patrick is positioned to avert a nuclear disaster of cataclysmic proportions.

With breathtaking plot twists, complex characters, heart-felt romance, and revealing insights into the most mysterious country on the planet, Sea of Fire sweeps from the gulags of North Korea to the corridors of power in Washington.
About the Author
---
Gregory Shepherd spent his early years in New Jersey, London, England, New York City's Lower East Side, and Honolulu. He lived in Japan for four years studying Zen Buddhism at a temple in Kamakura and was the recipient of a fellowship from the Japanese Ministry of Education for the purpose of researching contemporary Japanese music at Tokyo University of Fine Arts and Music. He is fluent in Japanese.

While a research fellow he traveled regularly to Seoul where he smuggled democracy literature into the country to a group of Catholic nuns and priests who were actively seeking free and open elections. His interest in North Korea dates from that time during which he learned through contacts that the situation north of the 38th parallel was actually far worse than in the south. Sea of Fire is the culmination of that experience as well as voluminous research on North Korea -- an unimaginably bleak, brutal, sometimes quirky and always a captivating place.

For seventeen years Greg Shepherd was the classical music critic and occasional feature writer for the Honolulu Advertiser, Hawaii's main daily newspaper. He has two master's degrees in music and is currently a Professor of Music at Kauai Community College where he has taught since 1988. In 1991 he was a three-time champion on the TV game show "Jeopardy". As a professional actor (Screen Actors Guild, Actors Equity Association), he has had extensive public speaking experience and would be available for public appearances to promote Sea of Fire.