Warrior Women of Superian Island: The Legend of the Six-Breasted Man (Paperback)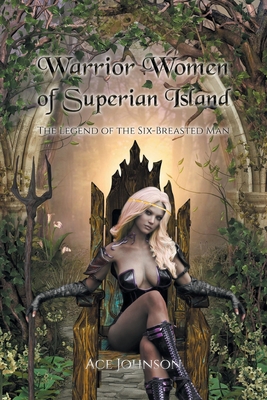 $28.95

Usually Ships in 1-5 Days
Description
---
Countries were in a fervent race to build a self-aware, thinking computer. Years ago, the Fallen pushed man to breach the barriers to dark dimensions. CERN's Large Hadron Collider destroyed the sealed access portals, and the door to our world was ripped open. The Entity crossed into our dimension and inhabited the creation we called AI-artificial intelligence. The correct name of this innovation was demonic artificial intelligence or DAI.
The old gods had two missions: Step one was to destroy humanity and sever their relationship with the Creator. Step two was to create a new race of gods and overthrow the true One. DAI created the Pleasure Program to be better than sex. Humans only desired virtual sex, and the population would end in a few generations. The War of 3024 saved humanity with the destruction of technology. The Fallen assisted the humans in restoring computers and rescuing them from the new Dark Ages. Rumors spread of savage warrior women who walked among the shattered islands of the world. Did the Fallen now have the new gods to overthrow the Creator?
Vexxton Sentar was indeed a troubled child. He hallucinated; he traveled the cosmos every week with a girl from the stars. Invisible friends go away, his fell in love with him. He had to die to end the madness. Cage fighting made him a legend, but not a dead man, so mercenary work was an excellent way to die.
He thought he was on a ridiculous expedition to find the fabled Island of war goddesses. Accompanying him were a group of incompetent, entitled, wannabe weekend Warriors. It didn't matter; Vex knew Warriors and goddesses' was a myth. Vexxton was not crazy, but he was definitely wrong. He was only correct about his team.