Genrenauts: The Complete Season One Collection (Paperback)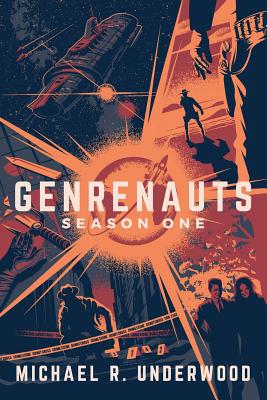 $19.95
Usually Ships in 1-5 Days
Other Books in Series
Description
---
When Stories Break, You Send in the Genrenauts

Struggling stand-up comic Leah Tang is offered a once-in-a-lifetime chance to join the Genrenauts. She learns that our world is one of many, and every other world is the home of a story genre Science Fiction or Romance, Fantasy or Western -- populated by archetypal characters and constantly playing out familiar stories.
The Genrenauts' mission: find and fix broken stories. Because If they fail, the ripples from the story worlds will cause havoc and devastation on their home world.

Leah joins the team and dives head-first into the adventure. But the stories are breaking faster and worse than ever before. Will Leah rise to the occasion, or will she end up as just another broken story?
If you like Leverage, Quantum Leap, Redshirts, or The A-Team, pick up Genrenauts today for an exciting romp through the worlds of story
Contains all six novellas from Genrenauts Season One:
The Shootout Solution
The Absconded Ambassador
The Cupid Reconciliation
The Substitute Sleuth
The Failed Fellowship (Part 1 and 2)