The Guitarist: Hard Rock Fiction (Tools of Tone #1) (Paperback)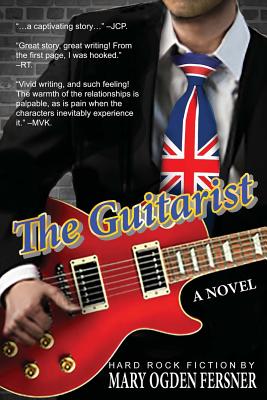 $18.99

Usually Ships in 1-5 Days
Description
---
British musician, Nicholas Trent, is a perfectly happy single man. He plays guitar, he's toured the globe with world renowned rock bands and shagged his share of groupies along the way. He's settled into middle age with a bit of celebrity, plenty of money, and comfort in his own skin.
Then he meets Caitlin Flynn, a southern woman on her own in New York City. A week together allows Nicholas to brush an unfamiliar emotion--love--but she pushes him away.
With the tour on a short break, he is persuaded to return to the "home" he'd fled as a frightened teenager. While there, he runs head-on into the very nightmares he'd escaped so many years past.
Resuming his life on the road with the band, a groupie's act of violence threatens his very career and brings Caitlin back into his life. But Caitlin carries her own darkness to the show. Can they move past their histories of violence and grief to discover happiness in a world of music, new families, and road life?