To Each His Own (Paperback)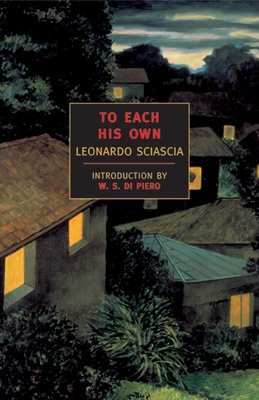 $16.95

Usually Ships in 1-5 Days
Description
---
This letter is your death sentence. To avenge what you have done you will die. But what has Manno the pharmacist done? Nothing that he can think of. The next day he and his hunting companion are both dead.The police investigation is inconclusive. However, a modest high school teacher with a literary bent has noticed a clue that, he believes, will allow him to trace the killer. Patiently, methodically, he begins to untangle a web of erotic intrigue and political calculation. But the results of his amateur sleuthing are unexpected—and tragic. To Each His Own is one of the masterworks of the great Sicilian novelist Leonardo Sciascia—a gripping and unconventional detective story that is also an anatomy of a society founded on secrets, lies, collusion, and violence.
About the Author
---
Leonardo Sciascia (1921-1989) was born in Racamulto, Sicily. Starting in the 1950s, he established himself in Italy as a novelist and essayist, and also as a controversial commentator on political affairs. Among his many other books are Salt on the Wound, a biography of a Sicilian town, The Council of Egypt, an historical novel, and Todo Modo, a book in a genre that Sciascia could be said to have invented: the metaphysical mystery.

W.S. Di Piero is the author of numerous books of poetry, essays, and translations from Italian. His most recent book is a collection of poems, Nitro Nights.